Projects
The Ministry of Health 'Adopt-a-Clinic' Programme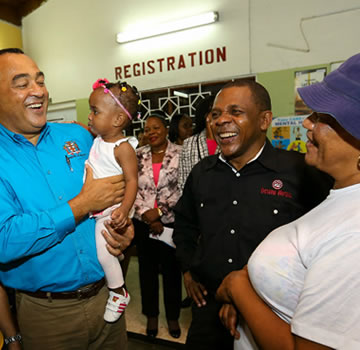 A healthy society matters to the VM Group. The VM Foundation has supported the Ministry of Health and Wellness' 'Adopt a Clinic' programme since December 2018 when we 'adopted' the St. Jago Park Health Centre in Spanish Town, St. Catherine.
This partnership led to greater community healthcare through the refurbishment and upgrade of the clinic by improving the provision and access to quality healthcare.
VM Foundation uses its network to mobilise and educate the diaspora on the objectives of the programmes, and gives them a platform to give back to a primary health care facility in their communities. Since June 2018, VM Members and their friends and family in Jamaica and the United Kingdom have been making donations to the Adopt- a-Clinic Fund that is administered by the Foundation.