Parenting is not about perfect performance. It's about growth and development. ~ Dr. Asa Don Brown

The VM Foundation believes that a healthy family is the basis for healthy communities and ultimately a healthy society.

Our programmes and projects focus on equipping parents with the tools and resources they need to foster positive relationships with their children and support their cognitive, social and emotional development.
In 2020, the VM Foundation launched a monthly webinar. Since then, the video series has featured discussions on a number of topics with mothers, fathers, caregivers, psychologists and other relevant experts.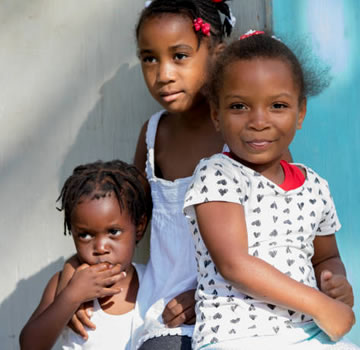 Women's Centre of Jamaica Foundation
The VM Foundation currently provides support to the Women's Centre of Jamaica Foundation's  (WCJF) Finishing School Programme for Adolescent Mothers.

The programme, established in 1978, is designed to provide continuing education to girls who become pregnant while attending school and who have to withdraw from the regular system of academic instruction.

VM works with the WCJF to facilitate a series of personal development, financial literacy and parenting sessions for different cohorts.
A healthy society matters to the VM Group. The VM Foundation has supported the Ministry of Health and Wellness' 'Adopt a Clinic' programme since December 2018 when we 'adopted' the St. Jago Park Health Centre in Spanish Town, St. Catherine.