Initially established by the British Council, the Social Enterprise in Secondary Schools (SESS-J), now VM EnRich, aims to equip teenagers with the requisite tools to help increase their knowledge of social innovation and entrepreneurship while developing core skills for learning life and work.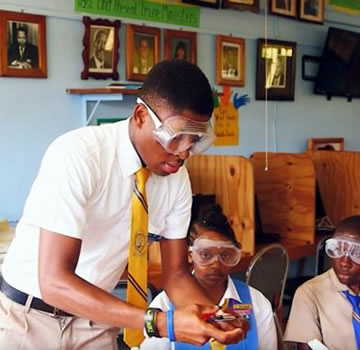 VM EnRich has impacted students and teachers across the island through social awareness activities, club activities, training, project activities, social media and publication engagement.

The VM EnRich Content Guide provides the foundation for the programme's material and structure. This includes training around critical thinking and problem solving, collaboration and communication, creativity and imagination, citizenship, digital literacy, student leadership and financial education.

The aforementioned skills are expected to address the gap in global skills development which are critical to meeting the needs of the 21st century student in a globalised economy.